KuSwap The New Kucoin Token
THIS COULD EASILY BE THE UNISWAP OF THE KUCOIN
KUSWAP IS THE NEW SWAP ON THE BRAND NEW KUCOIN BLOCKCHAIN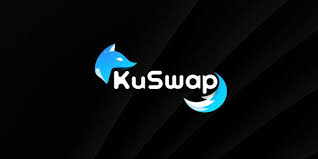 KUSWAP IS THE NEW SWAP ON THE BRAND NEW KUCOIN BLOCKCHAIN! AS MORE PROJECTS GET RELEASED ON THE KUCOIN NETWORK WE WILL 100% SEE MORE PEOPLE FLOCKING INTO THIS PROJECT BY THE BOAT LOAD. THIS COULD EASILY BE THE UNISWAP OF THE KUCOIN NETWORK. KuSwap has a TON planned on their launchpad so we already know more projects will bring more attention. Not even Pancakeswap or Uniswap have that!
https://kuswap.medium.com/
KUSWAP HAS TONS OF PARTNERSHIPS AND WAY MORE GOING ON THAN WHAT MEETS THE EYE AT FIRST GLANCE! KUCOIN WEBSITE (set up your account):
https://www.kucoin.com/ucenter/signup…
(REFERRAL CODE) – rJTT3Y3 KUSWAP WEBSITE:
https://kuswap.finance/#/swap
KUSWAP MEDIUM:
https://kuswap.medium.com/
EASILY ADD NETWORKS TO YOUR METAMASK:
https://chainlist.org/
Follow me on telegram for even more updates daily!!:
https://t.me/playeronsignals
(join the chat discussion) **I will not contact you, PM you or reply to your comments (usually), that is a SCAMMER!** **I will NOT contact you about marketing, that is a SCAMMER!** Beware of scammers on LinkedIn, Telegram and Twitter – the email below is the only account that I use! EMAIL on YouTube About Page To appease money-hungry lawyers and irresponsible people, it should be known that I AM NOT A FINANCIAL ADVISOR and THIS IS NOT INVESTMENT ADVICE. I am merely educating and entertaining. What you do with your own money is your own responsibility. Seek the counsel of an intelligent financial advisor (good luck finding one) before investing yours or anyone else's money.
#bitcoin
#altcoins
#crypto
#cryptocurrency
#defi
#altseason
#twitter
KuSwap The New Kucoin Token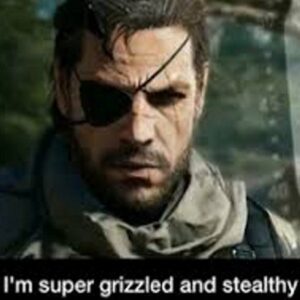 VISIT OUR OTHER SITES:
Check Out Our Crypto Privacy Site: CryptoGrizz.com
Check Out Our Crypto Trading Site: CryptoGrizzTrader.com
Check Out Our Low Cap Altcoin Site: CryptoGrizzAltcoins.com
Check Out Our Prepper Site: PrepperGrizz.com
Check Out Our Global Crypto Survival Site: GlobalCryptoSurvival.com
***************************************************************
FULL VIDEO TRANSCRIPT:
00:08
i'm ready i got my moon boots on all
00:12
edge of the crypto sphere today ladies
00:15
boys and girls it is not every day that
00:18
new blockchain with a massive following
00:22
a massive potential not just 100x
00:26
it's beyond that because it's a baby
00:29
ladies and gentlemen one out of four
00:32
have a kucoin account and kucoin
00:36
is now officially the new blockchain on
00:40
and they've made it super easy for us to
00:42
figure out what we want to get into
00:44
first because we know there are six
00:47
blockchain every smart contract platform
00:50
that they're going to come out with as
00:52
well and we can look out for them ready
00:54
nfts oracles swaps decks launch pads and
00:59
you just gotta find those as babies and
01:01
that's your money printer
01:02
right there look i'm not gonna lie to
01:06
this could be one of the most important
01:08
videos that my channel has ever
01:09
made and ever will make possibly
01:12
depending on what happens here
01:14
so i'm just gonna go right into the
01:15
intro welcome to player one signals
01:18
ladies and gentlemen my name is
01:19
cryptomike every day navigating you
01:21
through the waters of crypto
01:22
if you like making money in crypto click
01:24
that subscribe button tick the
01:26
bell to get these updates in real time
01:29
smash the like button let's get those to
01:33
definitely need to get this video
01:34
circulating especially if you're going
01:36
to invest in this project
01:37
so let's dive in coos swap the native
01:40
sort of swap here for the kucoin
01:44
the kucoin network now i'm doing this
01:46
video a little backwards i'm not going
01:48
to just review couswap real quick
01:50
i'm actually going to go over how to buy
01:51
it and how to get into it because i need
01:54
and i've set some money aside just to
01:58
to finish on how to do that i hope i
02:01
of course it's gotta work for me to do
02:04
smash that like button if you like that
02:08
right in the first thing that you want
02:10
to do is you want to have money set
02:12
aside whether it be in coinbase or
02:13
whatnot i put some money over here for
02:16
to kind of follow and what you want to
02:17
do is you want to get that money set up
02:21
or bitcoin and the second thing you want
02:23
to do is go and create an account
02:24
over at kucoin okay this is
02:28
the exchange the kucoin exchange and uh
02:31
you know and by the way i just want to
02:35
you know binance is is such a big
02:39
and now they're their own blockchain
02:42
is such a big exchange and now they're
02:44
on block i just there's some
02:45
similarities there you catch my drift so
02:48
early one out of four it's right here i
02:52
okay guys so you want to make sure that
02:55
you have a cue coin account now i'm
02:56
gonna get me off the screen because you
02:58
really need to pay attention i want you
02:59
to see everything i don't want to miss
03:01
so i'm sorry for those of you who like
03:02
uh you know like me up in that corner
03:05
all right so look i'm still here don't
03:08
watch i can come back at any moment i
03:10
can just pop in and be like
03:11
you're okay all right here we go
03:15
so you want to make sure that you have
03:18
coin account set up so the first thing
03:20
you want to do is make sure you have a
03:24
and when you set up your kucoin account
03:27
very first things you're going to do is
03:31
and we will do it together and you're
03:41
and you're going to select what you have
03:44
over on coinbase or wherever you are
03:48
your crypto from so i have ethereum
03:52
on coinbase and it's gonna give you this
03:56
address i'm gonna go ahead and copy that
03:57
address i'm gonna go back over to
04:00
and i have some money set aside here in
04:03
for that so what you want to do is click
04:06
send and receive and what we're going to
04:10
is the first thing i'm going to do is
04:14
all i want to send everything and i'm
04:17
paste that address that i copied right
04:21
okay because it's an ethereum address
04:24
i can see that i have the ethereum
04:26
network clicked make sure
04:28
that it is matching what you have in
04:32
uh wherever you're sending it from
04:33
whether it be coinbase or something else
04:36
i'm gonna then click continue
04:39
and i'm gonna go ahead and send now
04:43
now i have a two-step verification
04:45
process which you should have just to
04:48
so let me go ahead and put in my code
05:05
now we'll take a second for that to go
05:07
through about 10 minutes for that to
05:10
we're gonna wait for that to show up and
05:18
account so when you click on main
05:19
account in here it'll show up right in
05:23
hide small balances on because if i
05:25
don't have that on it just has
05:26
everything i just want to see what i
05:28
so we'll just wait here in fact while we
05:31
wait for that what we can do is go up to
05:36
and we're going to open that up if you
05:37
don't have metamask it's a google chrome
05:39
extension you can search it on google
05:42
download it as an extension
05:44
and i'll be very transparent here with
05:46
everything that i do so you guys can see
05:48
fully and up close and personal so what
05:51
is we are going to make sure that we
05:54
installed into our metamask account the
05:57
kucoin community chain main net much
06:00
your uh matic mainnet or phantom opera
06:03
mainnet or binance mainnet
06:05
so you're if you have never added one of
06:07
these before the easiest way to do it
06:09
there will be a link in the description
06:11
and you'll go over to chainlist.org and
06:14
what you really should do if you don't
06:16
have uh binance or any of the other
06:19
networks in here where we're gonna do
06:21
big things on you should add them
06:23
definitely all the ones that i showed on
06:25
but you're gonna type in kcs and you are
06:28
going to download or you're going to add
06:31
the kucoin community chain and the one
06:34
that you want to add is actually the kcs
06:38
i don't know the difference i'll be very
06:40
honest with you i'm not really sure but
06:41
just add this one right here
06:43
because i know that definitely works now
06:46
once you have that added you want to
06:49
uh open your meta mask up and switch to
06:53
uh right there that uh community chain
06:57
okay so that took about five minutes for
07:00
and we have it here the funds showing up
07:05
now the first thing we want to do after
07:08
making sure that it's here
07:10
is we want to go ahead and we want to uh
07:14
our main account make sure you're in
07:15
your main account and you're going to go
07:18
okay and when you click transfer what
07:21
you want to do is you want to transfer
07:22
it to your trading account this is free
07:25
does not charge you anything it just
07:27
makes it to where now my ethereum is
07:30
set up to trade so that i can now
07:33
go purchase the kucoin the native
07:36
you know token the governance token here
07:38
that we're trying to get into so that we
07:42
okay so head over to your trading
07:44
account after you're done with that by
07:46
right up here and it should show up
07:50
here and i know you don't see it there
07:52
but it's in here so let's go ahead and
07:54
and it should show up any second come on
07:58
and so the next step is to click on the
08:03
tab right up here go to spot trading
08:07
and i'm pretty sure it will just have
08:11
with kcs which is the governance token
08:15
if it doesn't you can search for it in
08:18
and you'll find this pair you want to
08:24
at the bottom right i want you to notice
08:28
and the cell symbols you won't have that
08:30
right away you'll have to unlock that
08:33
so if you've unlocked that feature by
08:36
measures uh then you will see that okay
08:40
you can do a limit a market uh order
08:43
uh you know whatever you'd like i'm just
08:46
going to do a market order
08:47
this is just going to get me whatever
08:50
is what i want in at i'm going to do a
08:52
hundred percent of my eth
08:53
and i'm going to go ahead and buy kcs
08:56
right now so here comes the buy we press
09:00
and you have placed the order
09:04
now that should be pretty instant let's
09:11
and what i'm going to do now is go to my
09:15
and i'm actually going to transfer this
09:19
back to my main account so i'm now
09:22
transferring it back outside of my trade
09:24
i don't want any more trading so we're
09:26
going to go ahead and transfer the kcs
09:29
back to my main account once it's in my
09:33
which is pretty much instant
09:38
let's just reload see what's going on
09:44
now i can withdraw now i can
09:47
send this where i need to send it now
09:49
where do i need to send it to
09:50
i need to send it to my meta mask
09:54
okay i need to send it to my assets in
09:57
asset that i have uh officially
10:00
added right the kucoin community chain
10:02
mainnet if you don't have anything in
10:05
we're going to send it to this address
10:07
right here so i'm going to copy that
10:13
very important right here very very
10:17
you must change from erc 20
10:20
to kcc you must change that
10:23
okay so be you know i'm doing ethereum
10:26
right so uh and i'm sending it to
10:30
my metamask under the kucoin community
10:34
so i need to change to kcc
10:37
very very important if you need to learn
10:39
more learn more before you transfer
10:41
okay you cannot get that back if you
10:43
don't do it wallet address i've already
10:45
copied i'm going to paste
10:47
that is correct let me just double check
10:50
very nice we're going to go with the max
10:55
i'm not going to put a remark i don't
10:56
need to and we're going to go ahead and
11:04
and basically it says confirm withdrawal
11:07
i'm going to go ahead and do that
11:09
there is a security measure that is set
11:16
when you do your kucoin account
11:19
so this is very good that they do this
11:23
this protects us so let me just put all
11:29
we're gonna be good to go oh i'm not
11:31
even typing in there here we go
11:43
successfully withdrawn now where we will
11:47
right over here in our metamask account
11:51
that's going to take another few minutes
11:54
once it is there we can now officially
11:58
we will officially see this in our
12:04
okay because it will link with metamask
12:07
one thing i did not mention is that
12:09
you're probably going to have to when
12:11
you go to coos swap you're going to have
12:13
your metamask account meaning it'll ask
12:16
to your meta mask you need to authorize
12:18
that okay that allows it to
12:21
see what's inside of your metamask
12:22
wallet so that it knows you have kcs
12:25
in order for you to actually come in
12:29
and remember you always want to leave a
12:33
in your wallet notice i have a balance
12:37
uh and i swapped out i had like 42.77 i
12:42
one kcs why do i leave that in there
12:45
this is the governance token this ku
12:49
so you got to leave a little for gas
12:51
that's the fees that's what it costs
12:53
you know it's going to cost you to swap
12:56
in fact um whenever you're you accrue a
13:00
here's the beauty it actually gives you
13:03
those fees returned to you in coo swap
13:08
in that cool so now i can withdraw after
13:10
i do this swap i'll go ahead and click
13:12
and that'll get me more that'll give me
13:16
believe it or not the fees come right
13:17
back to you pretty cool this is going to
13:21
um so we're kind of waiting right now i
13:23
just want to see if that went through
13:26
okay it did we're good to go that was
13:27
pretty fast that was real time
13:29
no pausing in the video or anything like
13:31
that between that that uh
13:32
that withdrawal right there uh so what
13:35
we're gonna do is i'm gonna
13:36
select couswap just like that
13:39
and i am going to hit max uh i'm gonna
13:44
uh one so i'm gonna leave just one
13:47
in there okay and we're gonna go ahead
13:53
let's see if this works okay price was
13:56
updated a lot of people buying right now
13:58
we're still in super super early
14:02
and that's it and now it's asking me do
14:05
add coo swap to my metamask i'm going to
14:08
that so it adds it okay now i look at my
14:12
and i have under assets that's my
14:16
under assets i now have both i have kcs
14:19
the governance the kucoin
14:23
the kucoin uh token the governance token
14:25
for kucoin and i have coo swap in there
14:28
and that transaction is now complete uh
14:32
who stuck around by the way and went
14:33
through that smash the like button
14:37
okay so the launch pad super dope they
14:40
have harvesting uh apr is 80
14:48
that's that's bananas so you guys can
14:50
check out the details here
14:51
um lock up some funds and harvest that
14:55
just free money you know why not uh you
14:59
they got a nice stats panel here it kind
15:02
of shows you everything going on the
15:04
24-hour volume the liquidity
15:06
you know everything right at your
15:08
fingertips makes it really nice to see
15:10
where everything is at i think this is
15:12
uh a great platform they've done a great
15:16
uh very user friendly and
15:19
so yeah we can see the 24 hour volume is
15:23
three hundred thousand still super low
15:27
this is this is just uh we are such a
15:30
um and as you can see the different top
15:34
uh you can see transactions everything
15:35
that you would expect in a nice
15:37
swap um and some of this stuff is custom
15:44
giving back the fees i thought was
15:46
really really cool that's that's
15:47
something i've never seen before
15:49
uh welcome to cou swap earn up to 100 of
15:53
the trading fees returned right okay
15:56
something else here what is this this is
15:59
coo drops right where you can claim air
16:01
drops i'm not really sure
16:03
i think they i don't know if they've
16:04
already did done air drops i've heard
16:08
but this is something keep your keep
16:09
your ear to the ground on just be in the
16:11
and uh maybe join their telegram group
16:13
and uh and see what they got going on
16:16
uh twitter as well uh this is uh the
16:20
ad adding the liquidity so obviously um
16:23
if you want to earn lp tokens
16:25
uh by locking up some uh funds to help
16:27
liquidity you can do that as well
16:29
pretty simple um but the big thing is is
16:32
in you're in and that's what counts
16:36
all right and we're in early so with
16:39
ladies and gentlemen stay blessed stay