A web extension wallet integrated with privacy pools allowing anonymous deposits and withdrawals
At a time when privacy is more important every day
We here at CryptoGrizzAltcoins believe that the introduction of The Blank Wallet is very important to this segment of the industry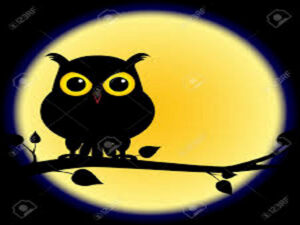 We're finally here! After many months of development, tweaking, and bug-fixing, we're excited to roll out the first testnet public iteration of Blank Wallet on June 28th! This first public release will include:
A web extension wallet integrated with privacy pools, allowing anonymous deposits and withdrawals
Full ERC-20 support, allowing deposits and withdrawals of any ERC-20 token
Web 3.0 compatibility allowing connectivity to DApps
An improved user experience and user interface
A swift and frictionless sign-up process
No data collection whatsoever
But we're just getting started! Features on our roadmap will be added as we progress into the third and fourth quarters of 2021.
We're comfortable with the current state of the wallet, however, we're waiting for one key component before going live on the Ethereum network: our third-party public security audit. Due to the nature of third-party audits, it's difficult to give a specific date, however, we're hoping that it will be swiftly resolved.
Blank Wallet's initial public release will be functional with test networks. Before going live on the Ethereum blockchain, projects often use test networks. These networks simulate the Ethereum network and give developers and communities the chance to experiment before using real assets. As a result, it's crucial to not import your Ethereum wallet or send any real assets to your testnet version of Blank Wallet.
Although we're satisfied and ready to go public, it's crucial to get a third-party perspective to guarantee security and privacy for our users. Multiple projects in DeFi have been brought to their knees by neglecting security, so it's paramount for us to provide a stable and secure platform before subjecting our user base to unnecessary risks.
Teaming Up With The Best
We've partnered with Least Authority for our public security audit. Least Authority is a titan of the security space, having provided audits for Ethereum, MetaMask, ZCash, and more. When it comes to building a wallet, security and privacy are naturally of the highest importance. Providing a safe and verified platform is a necessity for long-term success and confidence in our product. By teaming up with the best in the space, we're ensuring that we bring confidence to an environment often plagued with uncertainty and security risks.
It's essential to lay down solid fundamentals that ensure the longevity and success of Blank Wallet and Least Authority's commitment to advance digital security and preserve privacy as a fundamental human right is a perfect solution for us. We're confident that a third-party audit will provide a solid foundation for our project going forward and establish Blank Wallet as a standard for security and privacy.
We'll be working closely with Least Authority to quickly finish the audit and will keep you updated as it progresses. Blank Wallet will be available to use with the Ethereum network as soon as the audit is completed, so stay tuned for further announcements. We've done our part and we're hoping that the audit will be concluded quickly. Needless to say, we're just as excited as you are!
Rest assured, the Blank team will remain busy as we wait for the conclusion of the audit. In the coming weeks, we'll continue to fine-tune the wallet and press on with our roadmap. We're looking forward to finally showcasing the first public version of Blank Wallet and can't wait for your feedback.
About Blank Wallet
Blank is the most private, non-custodial Ethereum browser extension wallet.
Blank allows the user to easily interact with privacy smart contracts on Ethereum to hide the amounts and the origins of cryptocurrency held, in a decentralized, non-custodial, and frictionless manner.
Blank solves the problem of privacy in crypto transactions. Each time you want to make a withdrawal, Blank will create a new wallet address for you with the amount of crypto that you requested. This address originates from the smart contract where everyone's funds are pooled. All of this is achieved using cryptographic proofs to ensure that the user cannot be linked with the original depositing address.
With crypto transactions increasing, on-chain transaction privacy is being highly discussed to keep you safe from exposing yourself. Blank has developed a system that adds the ultimate protective layer to your crypto transactions while facilitating every function that other wallets offer.
Anyone can easily install Blank and start reaping the privacy benefits in no time at all. Besides the smart contract functionality, Blank wallet offers a higher level of privacy due to Tor integration. Upcoming functionality includes DeFi web3 integrations as well as support for Metamask Snaps Plugins to allow for seamless connectivity and usage.
Reclaim privacy on your Ethereum transfers. Go Blank.
THE MOST PRIVATE, NON-CUSTODIAL ETHEREUM WALLET
Reclaim privacy on your Ethereum transfers
Blank hides your financial data by mixing transfers with the pool of funds within Blank, ensuring that outward transfers remain anonymous. Your privacy level only goes up with each additional transfer inside.
DOWNLOAD TESTNET VERSION
SUBSCRIBE


WHY GO BLANK
You're not anonymous, even on blockchain.
Even before you connect your wallet, your IP is exposed. Once you connect, your wallet address is exposed. If anyone wants to trace you, they can see the decentralized apps you've used, the transfers you've made, and the amount of crypto $ you hold in your account.

 WHAT BLANK DOES

Hide it all. Go Blank.

Conceal your wealth
Only you can see, access, and manage your funds. We group your wealth with other individuals' under a smart contract, so no one can track capital ownership but you.

Hide origins of your wealth
Information about how you acquired your wealth should stay with you. We give you the option to hide or show your wealth origins.

Cover your trading activity
No KYC. Maximum privacy. Each time you make a withdrawal or a new trade, you start on a blank piece of paper — a new wallet with no previous activity history.
HOW DOES IT WORK?
The first-ever Chrome extension that gives you an untraceable identity.
Create a wallet, receive a backup seed key, deposit your crypto $ and let automation do the rest – we'll mix your funds with the pool of coins in Blank to hide their origin.
Each time you want to make a withdrawal, Blank will create a new wallet address for you with the amount of crypto $ that you requested.

PRIVACY BY DESIGN
Metamask x Tornado Cash
Your funds go into the smart contract as yours but they exit named Blank. We use cryptographic proofs to guarantee that no one can link your withdrawals to deposits, unless you want them to. In technical language, we use the zkSnark technology to do it. Only the user gets the secret to a given deposit, which allows to withdraw the correlating funds from Blank under a new address.
 ETH, WBTC and all ERC-20 support
 Automatic Deposits
 Partial Withdraw
100% SECURE
Protected by smart contracts that only you have the access to.
Independent auditors audit Blank's smart contracts before every release. Once the code is live, it remains fixed. No intruder can manipulate it, change it, nor twist it anyhow. We put our money where our mouths are, so we will provide initial liquidity in Blank smart contracts to provide privacy coverage for your transfers.
 Hierarchical Deterministic Seed Key
 Open Source
 Secured with audits and bug bounties
YOUR OPTION TO GO BLANK
If given a choice: do you reveal your identity or remain anonymous?
Because privacy shouldn't be an "opt-in." With Blank, it's something you could occasionally "opt-out" of with Your Free Will.
DOWNLOAD TESTNET VERSION
SUBSCRIBE
BLANK TOKEN
BLANK Token Utility starts on Day 1.
Fee reduction for token holders

Token burn from 50% of the fees

Referral and reward systems use only BLANK tokens

Liquidity Providers earn 50% of the fees

Exclusive features and "access-first" functionality to token holders
INNOVATING DECENTRALIZED FINANCE
We're taking the best that exists, and making it better.
See why Blank is better than others.
Blank
Metamask
Tornado.Cash
Web3 ready for all DeFi applications
MARKET
We've eliminated friction to guarantee successful market entrance.
Proven Business Model

Influencer Marketing

Privacy liquidity provision incentives

DeFi web3 integrations & Metamask integration with snaps PlugIn

Referral system
ROADMAP
A roadmap that delivers instant functionality, with more to come.
Blank V1 – Early Access
 Web Extension and Blank Tornado Relayer
Proof-of-Funds Compliance Key
Blank V2
ERC-20 Support
Web3 Compatibility
Automatic Deposits
One Time Address
Referral System
Tor Integration
Blank V3
Partial Withdrawal
Unique Liquidity Provision Incentives Platform
Integration with Metamask Snaps Plugin
 TEAM
We choose to reveal our identities so you can maintain anonymity.

FOUNDER/OPERATIONS LEAD
Former carVertical

DEVELOPMENT LEAD
Wandse Consulting

DEVELOPMENT
Former Nomads

DEVELOPMENT
Former JP Morgan

DEVELOPMENT
Former Ministry of Defense Argentina

DEVELOPMENT
Former Banhaia

DEVELOPMENT
Former Santander

DEVELOPMENT
Former Lynx

DEVELOPMENT
UI Lead Grid Dynamics

DEVELOPMENT
Former cerascreen

OPERATIONS
RydenLimited

CRYPTOGRAPHY
PhD Privacy Enhancing Technologies

COMMUNITY MANAGEMENT
Former SkipTheDishes

CONTENT WRITING
Former Arjowiggins
Reclaim control of your financial privacy. Go Blank.
********************************************************************************************
BLANK A PRIVATE NON-CUSTODIAL ETHEREUM WALLET