What You Need To Know To Pick The Next 100x Altcoin
Important information you need to pick that 100x potential Altcoin without making mistakes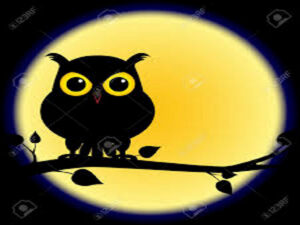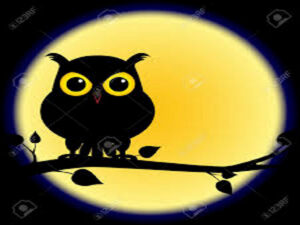 🔥 TOP Crypto TIPS In My Newsletter 👉
https://guy.coinbureau.com/signup/
 📲 Coin Bureau Insider Channel 👉
https://t.me/cbinsider
🐦 Follow Our Twitter 👉
https://twitter.com/coinbureau
~~~~~~~~~~~~~~~~~~~~~~~~~~~~~~~~ – TIMESTAMPS –
0:00
Intro
1:35
Market Cap
4:03
Volume
5:29
Exchange Listings
7:30
Onchain Metrics
9:25
Development Activity
11:20
Team Quality
13:25
Project Uniqueness
17:32
Community
19:15
Conclusion ~~~~~~~~~~~~~~~~~~~~~~~~~~~~~~~~ ⛓️ 🔗 Helpful Links & Sources 🔗 ⛓️ ► CoinMarketCap:
https://coinmarketcap.com/
► CoinGecko:
https://www.coingecko.com/en
► Into The Block:
https://intotheblock.com/
► Raiden Network:
https://raiden.network/
► Raiden Network GitHub:
https://github.com/raiden-network
► Alderaan Mainnet:
https://medium.com/raiden-network/ald…
~~~~~~~~~~~~~~~~~~~~~~~~~~~~~~~~ 📈 Market Cap 📈 This is essential for a coin to 100x. You are already starting at such a high base. Generally, I like to look at those that are below $10 million in market cap. This should give the coin enough head room to really multiply in price should it's real value be realised in the market. I usually have a lower bound of about $5 million market cap as well. It's not a hard stop as there may be a few interesting projects below this cutoff 🎚 Volume 🎚 This is an important metric as it shows just how active the trading of the coin is. It can also be a great way for you to spot coins that have artificial or abnormal volume So, for me I like to look at those coins that take about 2 to 6 days to turn over their market cap. 💻 Exchange Listings 💻 Seeing where a coin is listed is another important metric as you are, after all, going to be buying it there. You want to know that you can easily get your hands on it and liquidate when you see fit. 👨🏼‍💻 Address Activity 👨🏼‍💻 Percentage of active addresses compared to total addresses. This can give you an idea of how many people are really using the network compared to how many are just sitting with their tokens in the wallets. As you can no doubt tell, those with a very low ratio are less desirable. Another pretty neat stat that intotheblocks has is the 'Time between transactions'. This is another stat that you can use to give you an idea of just how active this blockchain is. You will also want to possibly examine the distribution of tokens on the network. Centralisation is generally not something that you want in a project as it means that whales can control the market. 💁🏼‍♂️ Dev Activity 💁🏼‍♂️ I love to dive into the GitHub repos of a project. It is perhaps one of the most transparent ways for me to ascertain development activity. One of the only ways that an altcoin can separate itself from the crowd is with impressive tech and this needs to be worked on constantly. If they link to their GitHub, then you can go over to the insights section over here and you will see the commits, code frequency and contributors. 👨‍🏫 Project Team 👨‍🏫 You should also place a large emphasis on this when initially doing your research. A team comprised of individuals who have a background in the space is really important. You should also make 100% certain that all of their information is publicly available and verifiable. It does also help to have people on board who have a business or marketing background as they can help to forge partnerships which could increase adoption and awareness. 📄 Project Specifics 📄 You have to look into the whitepaper and docs to make sure that the project has a chance of succeeding. You just have to focus on some of the most important points and whether they make sense. Some of these include: – Consensus method – Technology Stack (How is the technology Designed?) – Interoperability (Can the blockchain be used on other Chains?) – Scalability (Can it scale?) – Use cases (What is the coin going to be used for?) – Roadmap (What can you expect from Them?) 🎓 Community 🎓 How big is it and how active are the members? There are a number of simple tools that you can use to ascertain the size of the following. You can also jump into the forums / telegram to get a sense of the type of community. Is there a lot of thoughtful discussion going on? Are users genuinely interested in the technology and adoption of the network? Are they helpful welcoming to new members and do they help answer some of their questions? ~~~~~~~~~~~~~~~~~~~~~~~~~~~~~~~~ 📜 Disclaimer 📜 The information contained herein is for informational purposes only. Nothing herein shall be construed to be financial legal or tax advice. The content of this video is solely the opinions of the speaker who is not a licensed financial advisor or registered investment advisor. Trading Forex, cryptocurrencies and CFDs poses considerable risk of loss. The speaker does not guarantee any particular outcome.
#altcoin
#crypto
#ethereum
#crypto
#moon
#trading
FULL VIDEO TRANSCRIPT
0:00
so you wanna pick an altcoin gem that
00:04
next low-cap cryptocurrency they've got
00:06
10 20 or even a hundred times and take
00:09
your crypto portfolio to the moon I know
00:12
many people who banked a stack full of
00:15
SATs from investing in undervalued and
00:17
hidden alt coins however in today's
00:20
idiosyncratic markets that has become a
00:22
lot easier said than done
00:24
so then how do you find those hidden
00:27
diamonds in the crypto rough I'm guy and
00:30
in this video I'll give you exactly what
00:33
you need to know to do that
00:34
I'll take you through some methods that
00:36
have been used by those very people of
00:38
which I speak oh and if you watched till
00:41
I may have one or two altcoin pics that
00:52
before we get cracking I have to get a
00:54
few things out of the way I am NOT a
00:56
financial adviser I am a person on
00:58
YouTube who talks about crypto and
01:00
blockchain for your educational purposes
01:02
always do your own research before
01:04
investing in cryptocurrency
01:06
oh yes and for those of you who are new
01:09
here welcome one and all I take a look
01:11
at the crypto markets regularly so if
01:13
that's something you'd like to be a part
01:15
of hit on that subscribe button and turn
01:17
on those notifications get plugged into
01:22
there are timestamps below in the
01:24
description which you can hop around
01:26
with also feel free to adjust the
01:28
playback speed to your preference that's
01:30
it enough waffle let's get this show
01:33
started shall we now let's face it there
01:37
are a lot of old coins out there too
01:39
many to count most of them are
01:42
coins but those golden nuggets do exist
01:45
you need to start the process of finding
01:47
those golden nuggets with a top-down
01:49
approach an extremely simple initial
01:52
screening mechanism to get a shortlist
01:54
of coins that you want to drill deeper
01:56
into perhaps the simplest of all these
01:58
is market gap this is because it's
02:01
easily available for all kinds and there
02:03
are a number of tools that track this
02:05
info quite effectively it's also
02:07
essential for your selection of the
02:09
coins you want to target as you can
02:11
immediately eliminate those that you
02:13
not likely to really ten times or so in
02:15
the near future you need to find those
02:18
coins that have really small market caps
02:21
and hence have the most opportunity to
02:24
really grow like that for example if you
02:27
take a look at all those coins in the
02:28
top 100 of market cap over at CMC it's
02:31
pretty unlikely that these will increase
02:33
as much as a coin that is sitting at
02:35
around 300 in market cap why is this
02:39
well it's just simple maths you're
02:41
already starting at such a high base
02:43
it's a lot harder to take a project with
02:45
a market cap of 50 million to 500
02:48
million than it is to take another coin
02:50
with a market cap of 2 million to 20
02:52
million so will then have to set out an
02:55
acceptable range that we think our
02:56
altcoin gem could be in and then
02:58
eliminate all those that are not
03:00
candidates there are a number of market
03:03
cap tracking tools out there including
03:04
coin market cap coin gecko coin codex
03:07
etc for this screening process I usually
03:11
use coin market cap this is just because
03:13
they have a pretty neat filter over here
03:16
where you can select the market cap
03:18
range you can also drill down further
03:20
with other metrics something which we'll
03:22
be doing in a bit generally I like to
03:25
look at those that are below 10 million
03:26
dollars in market cap this should give
03:28
the coin enough Headroom to really
03:30
multiply in price should its real value
03:32
be realized in the market I usually have
03:35
a lower bound of about 5 million dollar
03:38
it's not a hard stock as there may be a
03:41
few interesting projects below this
03:43
cutoff however the bulk of coins below
03:45
this market cap are sorry to be blunt
03:47
coins they have very little
03:49
adoption and awareness and even if they
03:51
have great tech they're being crowded
03:53
out so now I have my list of coins that
03:56
I can start focusing in on this then
03:58
calls for another filter to further
04:00
clear the field the next metric that
04:03
I'll look at is the volume this is an
04:05
important metric as it shows just how
04:07
active the trading of the coin is it can
04:10
also be a great way if you to spot coins
04:13
that have artificial or abnormal value
04:15
ie those that may have some washed
04:19
so for me I like to look at those coins
04:21
that take about two to six days to turn
04:23
over their market cap put another way
04:25
the 24-hour volume should be between ten
04:28
to fifty percent of the market cap
04:30
now you can't filter a ratio of two
04:32
metrics on CMC but you can easily just
04:35
copy the data over to a spreadsheet and
04:37
run your own custom filter over it I've
04:40
developed this simple Google sheet where
04:42
I will manually copy the data into there
04:45
are ways to develop dynamic screening
04:47
tools on CMC that use the API but these
04:50
don't work too well for the lower market
04:53
anyways I have this column over here and
04:56
that has the ratio of the coins volume
04:59
I'll also run an Excel filter over this
05:02
so that we are only looking at those
05:04
coins that we want those with a ratio of
05:06
between 10 to 50 percent after applying
05:09
this filter I have the following list of
05:11
50 odd coins which I will further have
05:13
to investigate I need to make absolutely
05:16
sure that the volume is completely
05:17
legitimate and not compromised of any
05:19
washed trading we've already screened
05:22
out the most of the coins at wash
05:23
trading by zoning in on the volume
05:25
however to make doubly sure we also have
05:28
to look at their exchange listings
05:30
indeed seeing where a coin is listed is
05:32
another important metric as you are
05:34
after all going to be buying it there
05:36
you want to know that you can easily get
05:38
your hands lined and liquidate when you
05:40
see fit here the coin only trades on one
05:43
exchange with a dodgy track record then
05:46
you should avoid it moreover if a coin
05:49
is to really rally in price it has to be
05:51
on an exchange that has a large user
05:53
base an exchange where more people get
05:55
exposed to it are aware of it and can
05:57
consequently buy it for browsing through
06:01
the best exchanges I prefer to use coin
06:04
gecko as I find their rankings to be a
06:08
so let me take one of the coins that we
06:09
currently have in our refined list and
06:11
take a look at the exchanges where it's
06:13
listed how about Rayden over here let's
06:17
hop on over to coin gecko quickly here
06:20
when you search for the coins you can
06:22
select markets this will show you a list
06:24
of all the exchanges where the coin is
06:26
trading you can see that coin gecko
06:29
assigns a trust score to these exchanges
06:31
as you can see the most volume of Radin
06:34
is currently taking place on an exchange
06:35
called buy box then X rates however
06:40
neither of these exchanges would be my
06:42
top pick and as you can see coin gecko
06:44
does not think that much about them
06:45
either however you can also just take a
06:48
look at that market depth market depth
06:50
is another way to think about liquidity
06:52
those coins that have deeper order books
06:54
have more liquidity and hence are easier
06:57
to trade with larger block orders so
06:59
yeah for these two exchanges it's a no
07:01
for me however it's good to see that it
07:05
now most can agree that Finance is a
07:07
pretty reputable exchange with deep
07:09
liquidity and reasonable volume it also
07:11
has the highest web traffic among the
07:13
exchanges and the most users so this is
07:16
a great sign for the future potential
07:18
trading of the token okay so those are
07:21
most of the market metrics that I used
07:23
to Zone in on the coins that are worth
07:24
doing a bit of deeper digging once you
07:27
have this list we can take a look at
07:28
some important network metrics unchain
07:31
metrics are important they show whether
07:34
a cryptocurrency is being used whether
07:36
it's active and not just a nice concept
07:39
there are a number of metrics that you
07:41
can look at here from address activity
07:42
to network participation on staking
07:45
coins to total transactions etc in fact
07:48
there are so many metrics to look at
07:49
that it could be hard to have positive
07:51
signs from all of them one cannot really
07:53
use the same network valuation metrics
07:55
for all coins like this than they do for
07:57
large cap old coins now there are a
07:59
number of tools that you can use to see
08:01
these stats but one of the best out
08:03
there has to be into the block comm they
08:06
have a plethora of data and it's not
08:08
just resigned to network metrics they
08:11
offer a 7-day free demo but the paid
08:13
packages are not that bad at all for
08:16
anyways the first metric you should be
08:18
looking at is the percentage
08:19
of active addresses compared to total
08:21
addresses this can give you an idea of
08:23
how many people are really using the
08:25
network compared to how many are just
08:27
sitting with their tokens in the wallets
08:29
activity in this case is of course
08:31
transactions to and from said address as
08:34
you can know that tell those are the
08:36
very low ratio are less desirable of
08:38
course you could have a situation where
08:40
both addresses and transactions are
08:42
increasing at the same rate in which
08:43
case the ratio will be constant so you
08:46
can also take a look at both of these
08:48
ratios independently if both are growing
08:51
that is a good sign another pretty neat
08:54
stat that into the blocks has is the
08:56
time between transactions this is
08:59
another stat that you can use to give
09:01
you an idea of just how active this
09:03
blockchain is moving away from unchanged
09:06
stats you will also want to possibly
09:08
examine the distribution of tokens on
09:10
the network centralization is generally
09:13
not something that you want in a project
09:14
as it means that Wales can control the
09:17
market okay so we've now been through
09:19
some of the most important on chain
09:21
metrics that help you determine how
09:23
active the network is but what about a
09:25
development activity this is why I love
09:29
to dive into the github repos of a
09:31
project it's perhaps one of the most
09:33
transparent ways for me to ascertain
09:35
development activity one of the only
09:37
ways that an altcoin can separate itself
09:39
from the crowd is with impressive tech
09:41
and this needs to be worked on
09:43
constantly it's not really about being
09:45
able to read the code that underpins the
09:47
protocol you just want to see a regular
09:49
stream of commits in the core
09:51
repositories you want to make sure that
09:53
there is active discussion in these
09:55
repositories if they link to their
09:57
github then you can go over to the
09:59
insights section over here and you'll
10:01
see the commits code frequency and
10:03
contributors as an example we have the
10:06
Radian network stats over here as you
10:09
can see it appears to be quite active
10:10
with a regular stream of commits and
10:12
additions or deletions you can then head
10:15
on over to the issues tab over here and
10:17
see the discussion around code additions
10:19
back to our example over with Radin you
10:22
can see that there is quite a lot going
10:24
on over here as well now I should of
10:26
course caveat that sometimes you don't
10:28
get the full picture of development on
10:29
the public code repositories not all
10:33
created equal and often developers or
10:35
code in private repositories before they
10:37
push it live if you think this could be
10:39
the case then you could of course head
10:41
on over to their development Docs or
10:43
blog to see what they say about it
10:45
okay so we've now been through the
10:47
screening process without even looking
10:49
at any of the projects and I know that
10:51
many of you are thinking that I'm
10:53
excluding a number of projects but this
10:56
is important it's important to have a
10:58
top-down screening process in order to
11:00
Zone in on those projects that could be
11:02
interesting the next stages of the
11:05
analysis actually involve doing due
11:07
diligence on the projects themselves and
11:09
that takes a lot more time and I think
11:11
something that we can all agree on is
11:13
that time is money so then now that we
11:16
have our list of projects that we want
11:17
to research we can finally look into
11:19
some other specific information if you
11:22
know many investors in the venture
11:24
capital realm you'll hear that on many
11:25
occasions they mostly pack the team if
11:28
the startup has a great team then that's
11:30
already a major hurdle cleared for the
11:32
startup business plan itself as such you
11:35
should also place a large emphasis on
11:37
this when initially doing your research
11:39
a team comprised of individuals who have
11:41
a background in the space is really
11:42
important you should also make 100%
11:46
certain that all of their information is
11:47
publicly available and verifiable I
11:50
remember back in the 2017
11:52
ICO craze when fake team credentials
11:54
were used to promote a project
11:56
case in point here is a team of an ICO
11:59
that was conducted back in 2017 notice
12:05
yes that Kevin Blow looks a hell of a
12:09
familiar I didn't know that Ryan Gosling
12:11
moonlighted as a graphic designer
12:13
anyways I don't think you'll have such
12:16
an egregious fraud with projects we are
12:17
looking at but it does show how
12:19
important it is to verify their
12:22
check out their LinkedIn github Twitter
12:24
and other social 's when doing so it's
12:27
also important to make sure that their
12:29
skills and background are aligned I
12:31
generally prefer it when a project has a
12:34
developer heavy team this is after all
12:37
all about cutting edge technology so
12:39
this should be a preference it does also
12:42
help to have people on board who have a
12:44
business or marketing background as they
12:45
can help forge partnerships which could
12:48
increase adoption and awareness however
12:50
unusually a bit turned off when most of
12:52
the team members are ex marketers and
12:54
self-aggrandizing shills we have enough
12:57
of that in crypto oh and one more thing
12:59
there are still a few projects including
13:02
a pretty well-known one that have
13:04
pseudonymous developers yes Satoshi did
13:07
create the most valuable blockchain in
13:09
the world but in today's day and age it
13:11
helps to know who is behind a project
13:13
there is a sea of I SEOs that manage to
13:16
exit scam because no one knew who the
13:19
hell they were so certain Okamoto is the
13:22
exception not the norm ok once you've
13:25
done your research and are pretty happy
13:27
with the team behind the project it's
13:28
time to get into the weeds and by that I
13:30
mean the white paper now I know how it
13:33
is many people try to avoid reading over
13:36
the white paper but this is a shame
13:37
there is so much important information
13:41
that you can glean from doing so
13:42
moreover a really crappy or fluffy white
13:45
paper could be another sign that you
13:47
should avoid it you should also read it
13:50
with a pinch of salt as it may not be
13:51
fully updated however it's an important
13:54
first step in order to get a vague
13:56
understanding of what the project is
13:58
about you don't have to study it inside
14:00
and out as though you're writing a
14:01
thesis on it you just have to focus on
14:04
some of the most important points and
14:05
whether they make sense some of these
14:08
include consensus method technology
14:12
stack interoperability scalability use
14:20
let's take a look at each of those
14:22
individually shall we the consensus
14:25
method is important as this helps us
14:27
determine not only how secure the
14:28
blockchain is but also whether it's
14:30
scalable there are a plethora of
14:32
consensus protocols out there with our
14:34
own pros and cons some are pretty unique
14:37
and ingenious others are more plain
14:40
vanila I'm not going to go over it here
14:42
as it's a topic on its own entirely but
14:45
do note that it's an important factor
14:47
you should consider the technology stack
14:50
is a pretty broad term but it means the
14:52
general structure of the network how
14:54
broad is it are there numerous different
14:56
layers where additional technology and
14:58
functionality can be built how does this
15:00
technology stack make the project unique
15:04
interoperability means a protocol can
15:07
interact with other block chains and
15:08
networks this could help the network
15:10
access liquidity and applications from
15:13
other ecosystems while the project may
15:16
not be completely interoperable to start
15:18
it's great to see a plan to reach that
15:20
holy grail of connectedness scalability
15:24
is one that I'm sure you are pretty
15:25
familiar with it is after all bandied
15:28
about quite frequently quite simply if a
15:30
network cannot scale then it will
15:32
eventually suffer bottlenecks this is
15:34
something that we see with some of the
15:36
most popular block chains today if a
15:39
project has a consensus method that is
15:40
scalable then that is a plus but will
15:43
they also develop other scaling
15:49
use-cases is pretty self-explanatory the
15:52
only way that you're really going to get
15:53
adoption for a network and the currency
15:55
is whether there are defined and
15:57
reasonable use cases you also have to
15:59
ask yourself whether these use cases
16:01
make sense or are just a bunch of
16:03
mumbo-jumbo for example who needs a
16:06
cryptocurrency for dentists and yes
16:08
there is a coin that exists like this
16:13
finally we have that roadmap this may
16:15
not always be up-to-date in the white
16:17
paper so I do encourage you to take a
16:19
look on their website if they have it
16:20
but basically a road map is an essential
16:23
part of a growing project it's one thing
16:25
to have a theoretical construct of what
16:27
you want your network to look like but
16:29
it's another thing entirely to execute
16:32
are there defined goals and timelines in
16:35
the road map is it detailed enough to be
16:37
able to measure their performance in
16:39
meeting these goals and timelines based
16:41
on previous milestones have they met
16:43
them or constantly pushed it back with
16:45
delay after delay and while we're on the
16:48
point of delays I understand that it's
16:50
sometimes hard to keep to a defined
16:51
timeline when developing such nascent
16:54
tech but there has to come a point where
16:57
a project has to be adequately penalized
16:59
for missing these guidelines there are
17:01
some projects today that despite having
17:03
completed I SEOs back in 2017 have still
17:07
not released a main net anyways as
17:10
mentioned a lot of this stuff may not be
17:12
available in the white paper and it may
17:14
be dated that is why you should then
17:16
take a look at what has been going on
17:18
with the project since it's been
17:19
released apart from the activity in the
17:22
github you can also take a look at their
17:23
blogs social media and other
17:25
communication channels to see where the
17:27
project is going now something else that
17:30
can really help increase the awareness
17:31
and adoption of a cryptocurrency is of
17:33
course the community how big is it and
17:36
how active are the members there are a
17:38
number of simple tools that you can use
17:40
to ascertain the size of the following
17:42
if you head on over to coin gecko you
17:44
can get a sense of just how many
17:46
followers there are and how active these
17:48
users are you can also head on over back
17:50
to the site that I mentioned and dive
17:52
deeper into their social stats there is
17:55
an entire section for that there for
17:58
example here is the Raiden network
18:00
tokens Twitter sentiment that has had
18:02
some positive mentions over the past few
18:04
days of course for smaller communities
18:07
and projects like this the data can be
18:09
sparse that's why I like to dive a
18:11
little deeper in order to determine
18:13
exactly what type of community this is
18:15
the caliber and dedication of a project
18:18
community speaks volumes about the
18:22
jump into the telegram groups or read
18:23
through the forums I can easily get a
18:25
sense of what type of community we're
18:27
dealing with is there a lot of
18:29
thoughtful discussion going on I use
18:31
this genuinely interested in the
18:32
technology and adoption of the network
18:34
are they helpful and welcoming to new
18:37
members and do they help answer some of
18:39
their questions these are all strong
18:42
community signals in my opinion if
18:44
however I see a flood of memes and
18:46
personal attacks it raises a few red
18:49
flags people who throw around the word
18:52
Fudd for a lack of a solid argument just
18:54
grind my gears and turn me off of a
18:56
project now why is this important well a
19:00
community that is passionate about the
19:01
project has staying power they're
19:04
interested in seeing the cryptocurrency
19:06
adopted and know the exact reasons as to
19:08
why it will be they're also willing to
19:11
spend the time to make sure that others
19:13
are aware of the project free marketing
19:15
if you ask me that's it guys
19:18
my main criteria I use when screening
19:20
for alt coins now there are other
19:22
factors that I take into account but
19:24
this video is getting long perhaps it
19:26
calls for a follow up down the line but
19:29
I do hope that you are able to use some
19:31
of these methods to screen for your own
19:33
alt coins remember time is money and if
19:36
you're able to Zone in on those projects
19:37
with the most promise really quickly
19:39
you're already on the right track
19:41
okay so many of you are no doubt
19:43
wondering what might altcoin tips are
19:46
well if it was no coincidence that the
19:48
Raiden Network token was featured in the
19:50
video and screen I think that this is an
19:52
interesting project that not only meets
19:54
all of my criteria but is also one of
19:57
the etherium sidechain scaling solutions
19:59
with the most promise there has also
20:02
been quite a bit of activity on the
20:03
project recently at the end of May
20:05
Rayden released their old around main
20:07
net live on the etherium main net it's a
20:10
beta release but it's the first full
20:12
suite version of Raiden I've linked to
20:15
the docs below if you want to read them
20:16
now I should of course caveat that I
20:18
don't personally hold any rdn however it
20:21
is a project that I have my eyes on and
20:23
I will keep you guys updated should I
20:25
decide to scoop some up and that's it my
20:28
fellow fans I know it's been a long one
20:30
so thank you for sticking in there I do
20:32
want some of your valuable feedback
20:34
though what do you guys think of mic
20:36
aren't there any tools that you use to
20:38
screen that I haven't mentioned I'd love
20:40
to know in the comments finally if you
20:43
like this content then please do drop me
20:45
that like if you love this content then
20:48
show the love by subscribing much more
20:50
content is just around the corner thanks
20:54
for making it to the end of that video
20:56
as one of my loyal viewers I have
20:58
something very important to share with
21:01
you have you heard of my weekly
21:03
newsletter it's basically a compilation
21:05
of all the interesting content that may
21:07
have flown under your radar news reviews
21:10
analysis and hot market tips want to be
21:14
a part well don't delay just scoot on
21:18
over to the description where you'll
21:19
find a link to my signup form there you
21:23
can enter your email address hit submit
21:25
and hey presto you are a coin Bureau
21:29
insider my next newsletter is being
21:32
cooked up as we speak one you won't want
21:35
to miss see you next time chaps